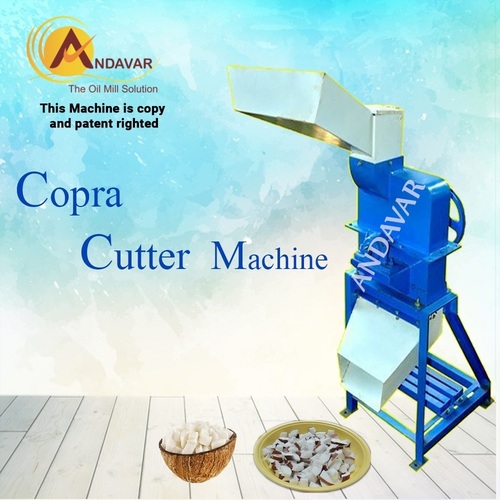 Coconut Cutter Machine
Product Description
We offer best quality Coconut Cutter Machines, which are the useful enhancements in cutting machines. These are particularly made for cutting coconuts with a view toward making the meat thereof in making copra. These important objects can render the incisive cutting and can cut coconuts rapidly so as to give rest to a number of workmen who have the job of eradicating the coconut meat with chisels or other apparatuses introductory to drying the same. Offered best quality and highly durable Coconut Cutting Machines are the productions, wherein the fruit is fed via gravity and wherein at all times the line of coconuts is noticeable to the end.
Key Points of Coconut Cutter Machines:
Comprised of vertical disposed cylindrical casing featured with a discharge opening at their bottom, a loop about the discharge opening.
Have receptacles for the supplying of nuts as well as outlet pipes at their bottom arriving the casing via a side thereof at a point adjacent said ring. Offer considerable development in agriculture mechanization.
Offered with blades of tender coconut punch cum splitter that has been made of high quality stainless steel. Have been designed in such a way that these can be easily conveyed to all parts of the globe.
Employed for trimming, splitting and punching. Offered with fiber glass body, punch Stainless steel, Simple to use & clean, have filters to trap minute particles, easily punch the coconut. Used for excruciating the dehusked coconuts.