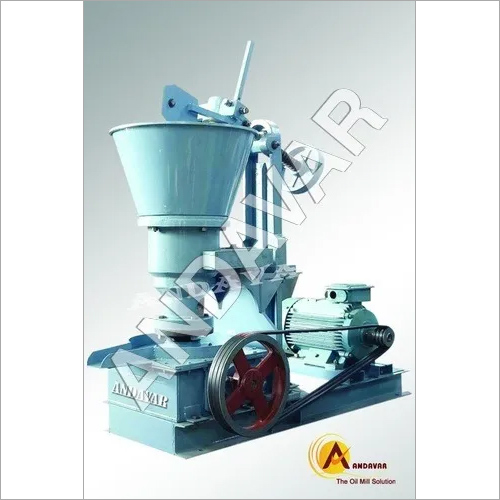 Rotary Oil Extraction Machine
Product Description
The Rotary Oil Extraction Machines are the optimum technology based machines. These are rendered with highly efficient crushing parts and are applicative to extract oil from oil kernels such as Sesame, Coconut, Sunflower, Ground nut, Mustard, etc. The machines come with highest quality crushing parts that can be effortlessly rotated. These come with extremely well-organized crushing as well as milling actions that are employed to extract oil from oil seeds such as Ground nut, Sesame, Sunflower, coconut, Mustard, etc. The machines are appropriate to extract oil from oil seeds and are comprehended with highly exceptional attributes. Rotary Oil Extraction Machines offered by us are the extremely functional as well as value-worthy devices.


Rotary Oil Extraction Machines Features:
The tank size as well as motor horsepower of these products can determine the value of these compressors. These reciprocating as well as oil milling apparatuses have been exclusively engineered for accuracy as well as high serviceability.
These are corrosion resistant products proffered with simple upkeep, unproblematic installation, and irresistible functioning. Rendered with fundamental operation, these offer a rotary-type positive-displacement device that services fewer materials.
The system can work for several hours of hundreds of days without the need of any expensive upkeep. Significantly reduce the noise production and make the working surrounding more conservative.
These products are continuously operable and serve as the highly economic reciprocating models. These can be rated as "100% continuous products, insuring high-efficiency, precision, boosted speed, and less maintenance with zero impairment.
Specification

Details

Name of the Product

Rotary Oil Extraction Machine

Machine Extraction Method

Cold Press

Oil Seed Crushing Parts

Iron

Foundation Free

Yes

Installation

Self Installed

Sound

Noise Less

Vibration Free

Yes

Motor Power

Depends on model 5 Hp to 15 Hp

Motor Starter

Provided

Motor Voltage

440 V

Motor Phase

3 Phase

Motor RPM

Depends on Model

Automatic Grade

Semi Automatic

Capacity

Depends on model (16 kg/Hr to 60 Kg/Hr)

Utility

Commercial

Other Oil Seeds

Edible Oil :

Groundnut Oil, Sesame Oil (Gingelly Oil), Coconut (Copra) Oil, Mustard Oil, Sunflower Oil, Rapeseed Oil, Castor Oil, Flaxseed(Linseed) Oil, Almond Oil, Olive Oil, Vegetable Oil.




Non-Edible Oil :

Karachi Oil, Punning Oil, Illupan Oil, Neem Oil, Moringa(Drumstick) Oil, Black seed (Black Cumin) Oil, Castor Oil, Cashew Shell Oil, Cottonseed Oil.